【2021上半年教资面试真题及答案汇总>>】【在线真题库>>】

2021上半年高中英语教师资格证面试考试已结束,233网校更新了本次考试真题及答案,供各位考生参考!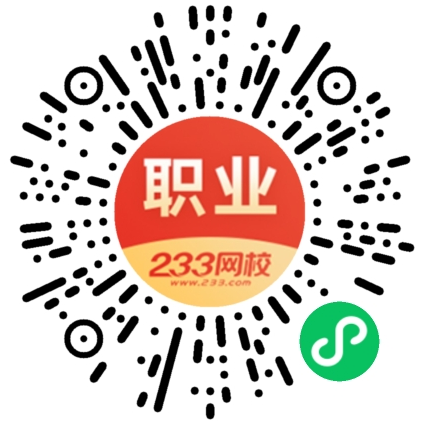 高中英语《听力教学试讲》
1.题目:听力教学试讲
2.内容:
When l grow up,l'm going to do what l want to do.l'm going to move somewhere interesting. Paris sounds like a city that l could enjoy.There are lots of art exhibitions there.l want to be an artist. So how am l going to do it?First,l'm going to find a part-time job for a year or two andsave some money. Then l' m going to be a student at anart school in Paris.And l' m going to study French at thesame time. Next, I' m going to hold art exhibitions becausel want to travel all over the world. One day,l' m going to retire somewhere quiet and beautiful.
3.基本要求:
( 1)朗读所给段落;
(2)配合教学内容适当板书;
(3)针对所给材料的内容,设计理解细节的听力教学活动;
(4)试讲时间约10分钟;
(5)用英文试讲。
1.题目:写作教学
2.内容:
Mozi was another teacher who was very influential.
Born in 476 BC, he came from a family which was very poor. He became famous, for his unusual clothes and behavior. Mozi founded the philosophy called Mohism. In
some ways, his beliefs were similar to those of Confucius. For example, he considered that government was most important. As a result, he spent many years trying to find a state where people would follow his teachings. Mozi believed that all men were equal. His idea of love was different from the Confucian idea of kindness. Mozi taught that we should love all human beings and look after those who are weaker than ourselves. He hated the idea of war.
Mozi died in 390 BC.
3.基本要求:
(1)朗读所给段落;
(2)配合教学内容适当板书;
(3)针对该语篇的内容,设计记叙文写作教学活动;
(4)用英文试讲;
(5)试讲时间: 10分钟。
语音教学试讲
1.题目:语音教学试讲
2.内容:
'Fishing nets in the 'sea shave be'come a 'serious problem. They may be 'many kilometers 'long with 'plastic balls to 'keep them floating on the 'water, and 'weights to 'hold them 'down on the 'seabed. Un'fortunately, the 'plastic nets are im'possible to 'see underwater. So the term to de'scribe them is" a 'wall of 'death
3.基本要求:
(1)朗读所给段落;
(2)配合教学内容适当板书;
(3)针对该段落的重音标记,设计相应的语音教学活动;
(4)试讲时间: 10 分钟;
(5) 用英文试讲。
词汇教学试讲
1.题目:词汇教学试讲
2:内容:
At 3:42 a. m. everything began to shake.' It seemed as if the world was at an end! Eleven kilometers directly below the city, the greatest earthquake, of the 20th century had begun. It was felt in Beijing, which is more than two hundred kilometers away. One -third of the nation felt ; it A huge crack that was eight ki lometers dong and thirty meters wide cut across houses, roads and canals. Steam burst from ho les in the ground. Hard hills of rock became rivers of dirt. In fifteen terrible seconds alarge city lay in ruins. The suffer ing of the peop le was extreme. Two-thi rds of them died or were injured dur ing the ear thquake. Thousands of fami lies were killed and many chi Idren were left without parents. The number of people who were killed or in jured reached more than400,000.
3.基本要求:
(1)朗读所给段落;
(2)配合教学内容适当板书;
(3)针对所给段落的加黑部分,设计讲解词汇的教学活动;
(4)用英文试讲;
(5)试讲时间: 10 分钟。
语篇教学试讲
1.题目:语篇教学试讲【题目内容不完整】
2.内容:
William Wilberforce was a great man.
He is known to have spent eighteen years fighting for slaves. To free slaves was his ambition. He was a very kind man who did not like to see people going hungry or in pain. He wanted to do some good in the world. The cause which attracted him most was the abortion of the slave trade.
3.基本要求:
(1)朗读所给段落;
(2)配合教学内容适当板书:
(3)针对划线部分的衔接手段,设计相应的语篇教学活动;
(4)用英文试讲:
(5)试讲时间: 10 分钟。
1.题日:听力教学试讲
2.内容:
Woman: Good momning. Can I help you?
Man: Yes, I have a booking in the name of Jones.
Woman: OK, just a moment. Right, Mr Jones, it's for two nights, isn't it?
Man: That's right. And could I have...
3.基本要求:
(2)配合教学内容适当板书;
(3)结合所给对话,设计一个推测材料后续发展的教学活动;
(4)用英文授课;
(5)试讲时间: 10 分钟。
1题目:口语教学试讲
2.内容:
I remember a temple outside Beijing as one of the most beautiful buildings I have ever visited. Being set among many lovely trees, the Buddhist temple is calm and peaceful. Its walls, having been decorated by red paint, appear more attractive. Placed inside the rooms, status of Gods seem to guard the large sleeping Buddha. Believers of Buddhism still come here nowadays for their religious services. Having rested there for several hours, I felt refreshed and ready to go back to Bejjing.
3.基本要求:
(1)朗读所给段落;
(2)配合教学内容适当板书;
(3)针对文章内容和主题,设计口语课相关教学活动;
(4)用英文授课;
(5)试讲时间: 10 分钟。
面试题库>>教师资格证面试题库免费刷(各科目)
考后关注>>2021上半年教师资格证面试成绩查询时间、入口
教师资格证面试如何快速通关?233网校还原面试情景现场,助你一举攻下"结构化面试+试讲+答辩"三大内容,实战通关!试听课程>>